This Page is Under Construction
All Yardages are measured from the Black Tee Markers (Tips)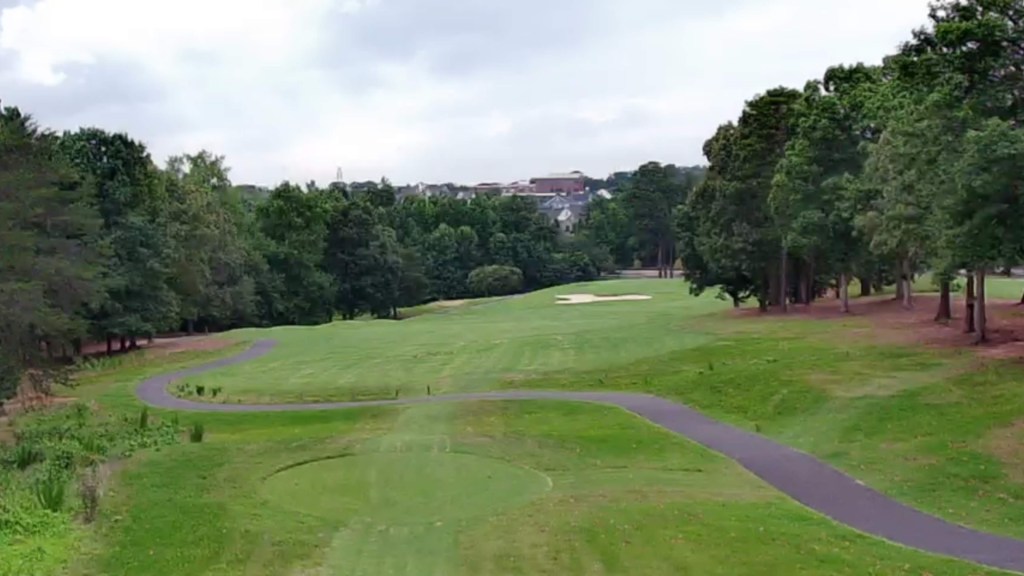 Hole # 1 – The Road Hole – Par 4 360 Yards
The opening Par 4 can be tricky. Trouble on the left and right, it is important to find the fairway. Driver is not always the best option here, club down and find the short grass.
Hole # 2 – Wildflower – Par 3 167 yards
Wildflower is another challenging hole with a creek running in front, left and behind the hole and the green guarded by bunkers, keeping the ball in play is key and par is a good number.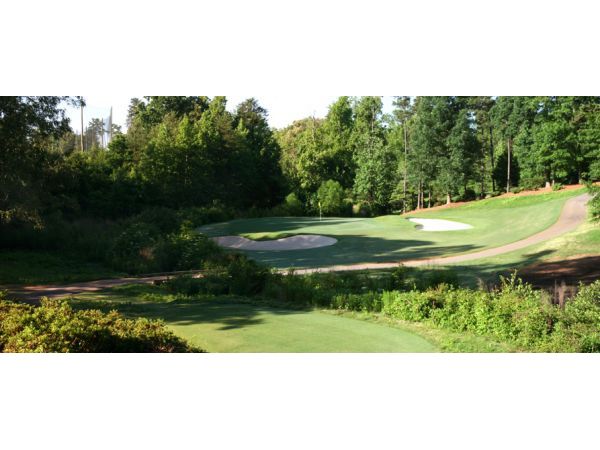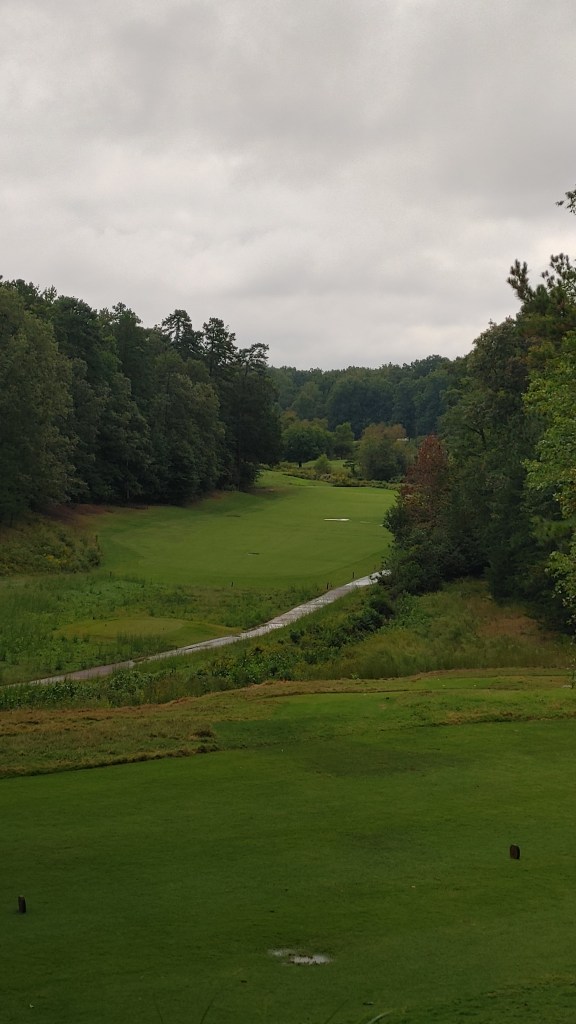 Hole #3 – Valley – Par 4 458 Yards
The number 1 handicap hole is a long Par 4 with a subtle dogleg to the right. Tee shot is vital here, with a naturalized area short of the fairway and creek running along the fairway on the right, you want to be hitting your approach shot from the left of the fairway 150 yards or closer.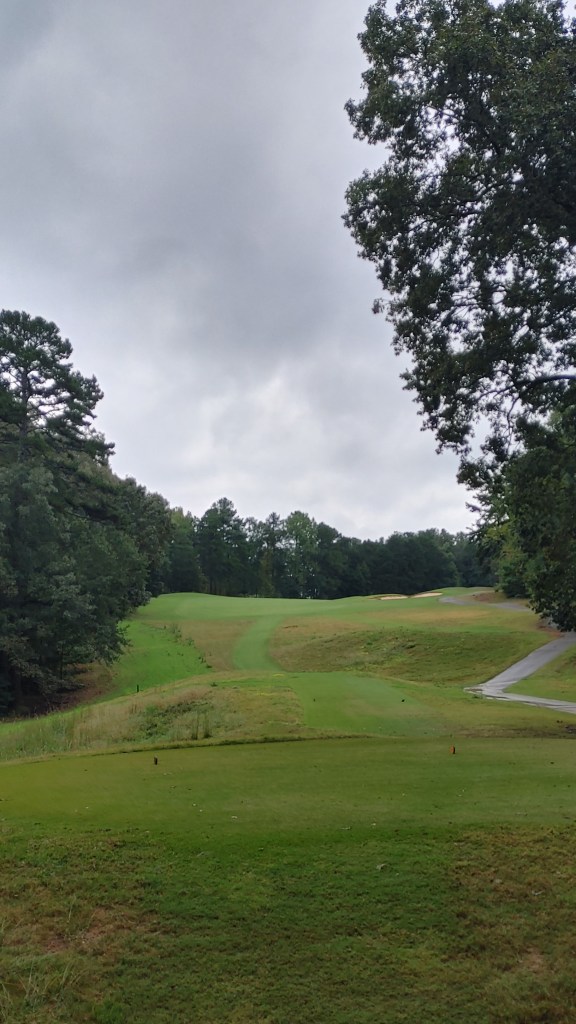 Hole # 4 – Whispering Pines – Par 4 437 Yards
This Par 4 dogleg right is a truly challenging hole. The fairway is guarded on the right side by a 20 yard bunker. If you are able to shape your shot with a fade you have much more room to work with but you have to clear beach first.
Hole # 5 – Mountain Laurel – Par 5 536 Yards
This Par 5 is a sweeping dog leg left. If you can turn over a draw here to cut the corner you will be rewarded with a reachable approach but a miss-hit off the tee will cost you strokes.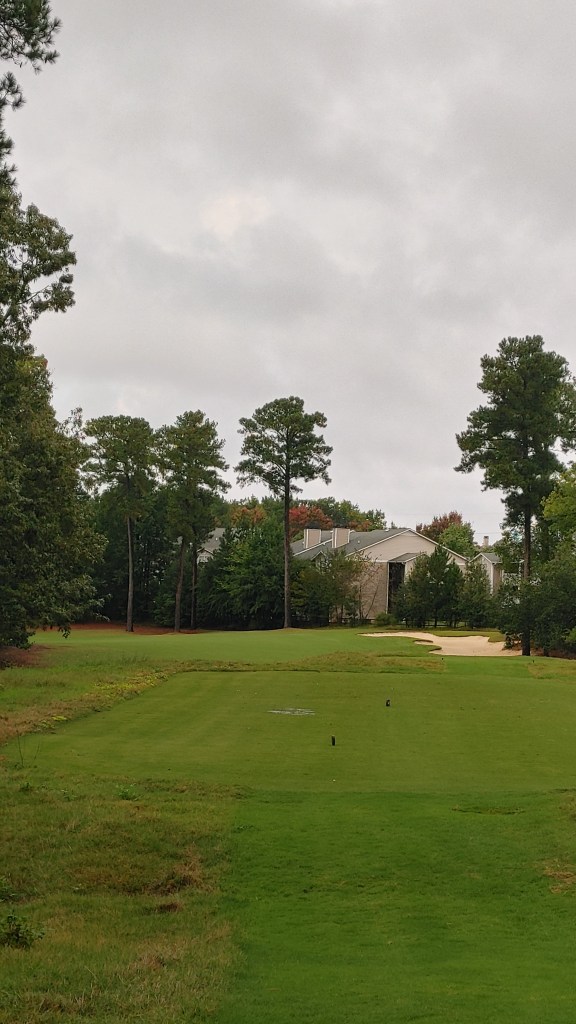 Hole # 6 – Trestle – Par 3 229 Yards
This long Par 3 is guarded by a creek along the front and right side of the green and a deep bunker on the left. If your long iron play is strong you will be rewarded but a poor tee shot is truly unforgiving.
Hole 7 – Red Tailed – 453 Yards
Red Tailed can ruin your day in multiple ways. From the tips you have a tight window visually, the tree line along the right side tends to bring into play a strategically placed fairway bunker along the left side that is hidden from view. If you manage to hit this fairway, you still have a difficult green to hit into, and this green is fairly narrow with some serious slope.
Hole # 8 – Byrd's Eye View – Par 4 474 Yards
Named after golf course architect Willard Byrd, Byrd's Eye View is a very deceiving par 4. Long from the tips with a narrow view, this tee shot can be intimidating, but once you reach the fairway you will notice a 45 degree dog leg left with 40 feet of elevation drop. The key to this hole is to avoid the two fairway bunkers left and right.
Hole # 9 – Fowl Play – Par 5 540 Yards
The last hole on the front nine is not with out it's challenges. A narrow fairway with a creek protecting the right side, laying up is always a good idea. Once in the fairway another lay up is the smart play, with the elevation going uphill 40 feet and a 50 foot long multi-terraced green make it very difficult to get there in two.
Hole # 10 – Genesis – Par 4 468 Yards
"The Beginning" of the back nine is a challenging par 4 dogleg to the left. The real challenge here is the angle of your second shot. An ideal shot from the tips would be on the right side of the fairway. Anything short and left will leave you blocked out by the trees along the left fairway.
Hole # 11 – Sitting Duck – Par 3 215 Yards
The signature hole of The Preserve at Verdae is a tough Par 3. From any tee box you must carry the water and with a variety of tee boxes our superintendent has available on this hole you can have a different shot over the pond every week.
Hole # 12 – Crooked Creek – Par 4 369 Yards
Crooked Creek is a straight forward Par 4, with only 150 yards to carry the creek you can choose to bomb a driver or lay up with a iron or hybrid. The main challenge of this hole is the left sloping green, it can be fast.
Hole # 13 – Hawks Ridge – Par 4 435 Yards
The second lowest handicap hole at The Preserve at Verdae has a very narrow fairway, only 30 paces at its widest point. The left side slopes drastically off towards the cart path then down to the secondary rough. The key to this hole is finding the fairway at all costs. It is wise to sacrifice distance for accuracy on this hole.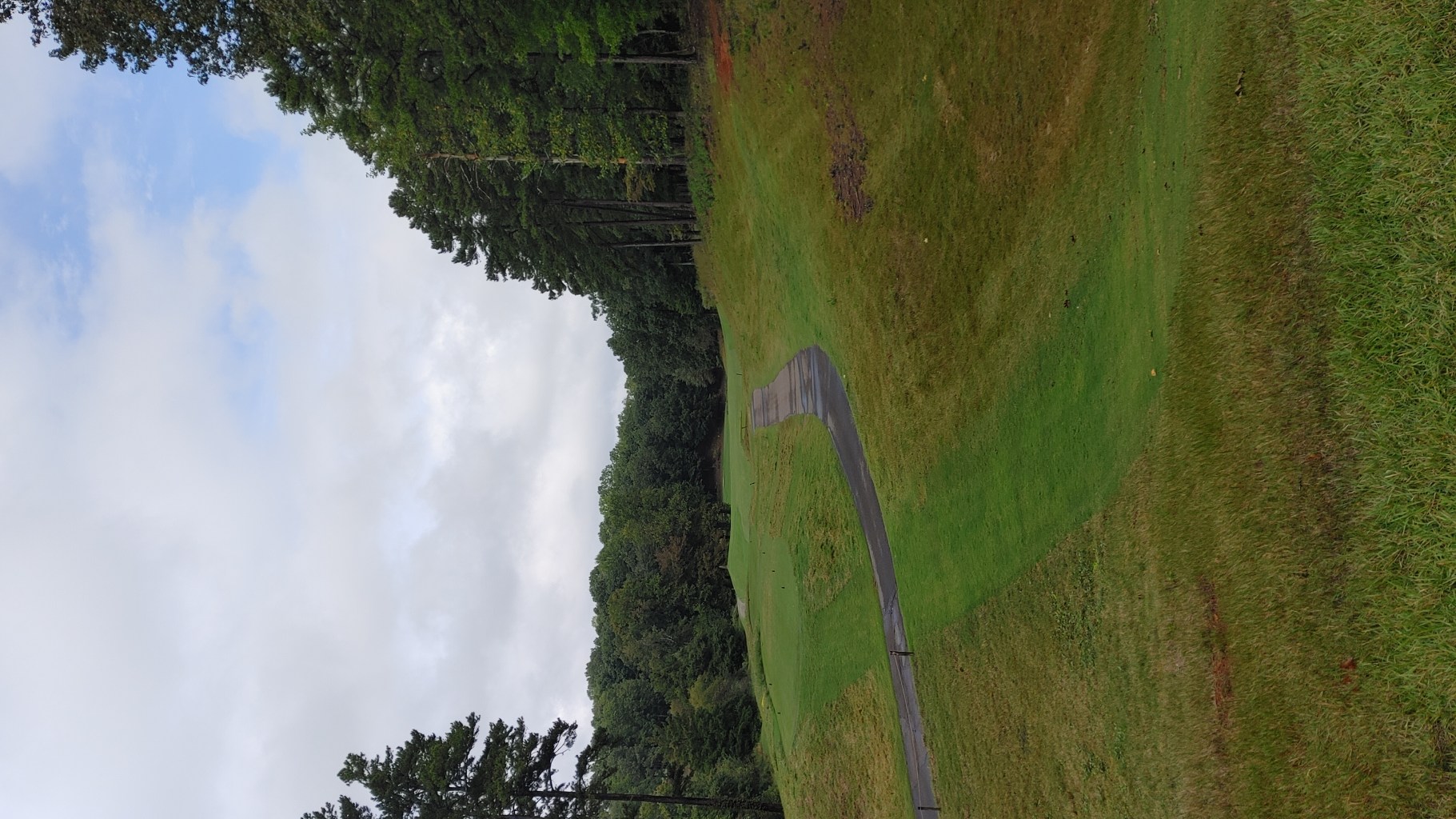 Hole #14 – Rafter – Par 5 541 Yards
Rafter is almost a mirror image of #5, a Par 5 dogleg right with the short landing zones protected by bunkers. An ideal shot has to cut the right corner to leave 200 yards for an approach, but a mis-hit off the tee will cost you strokes.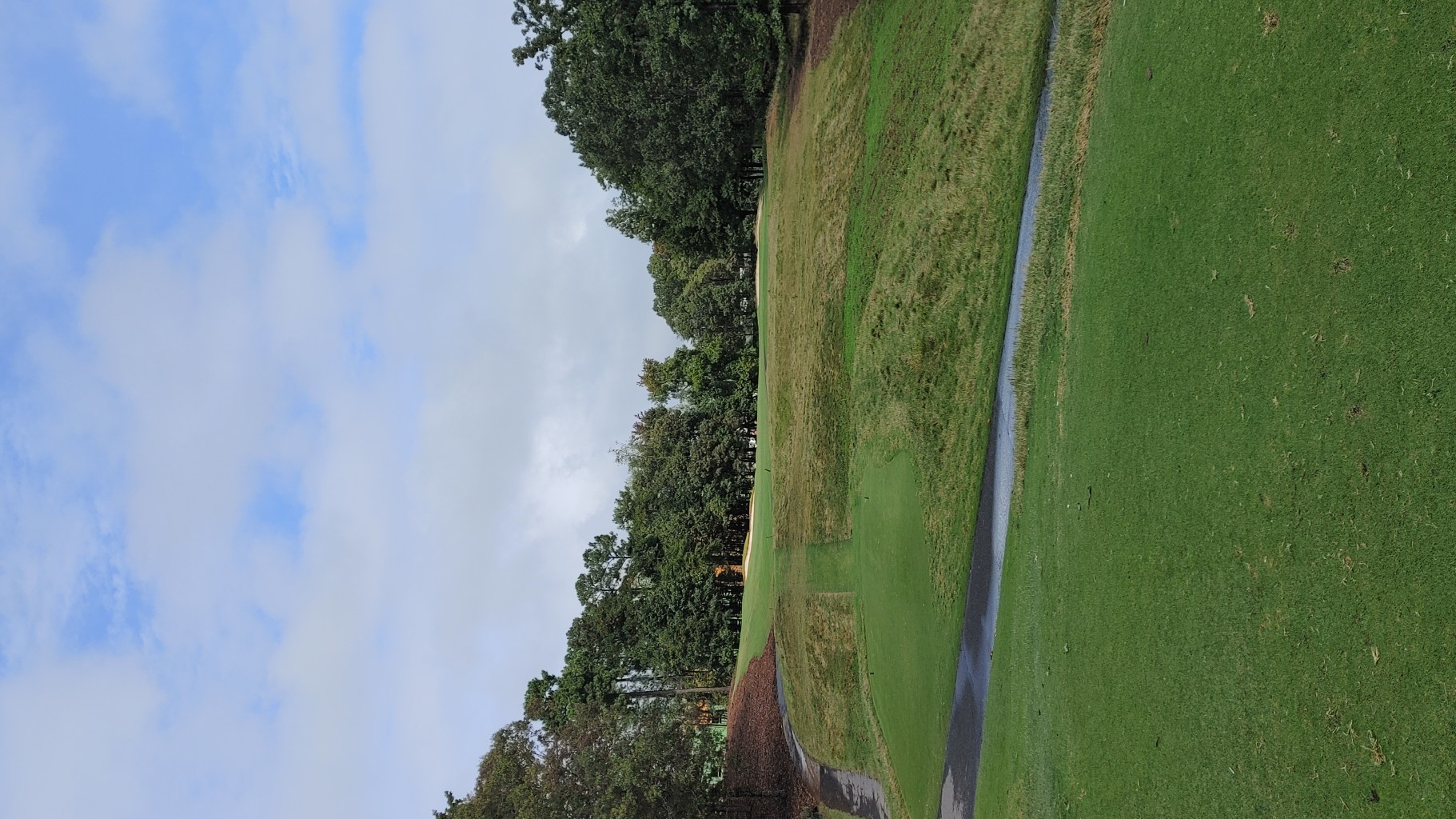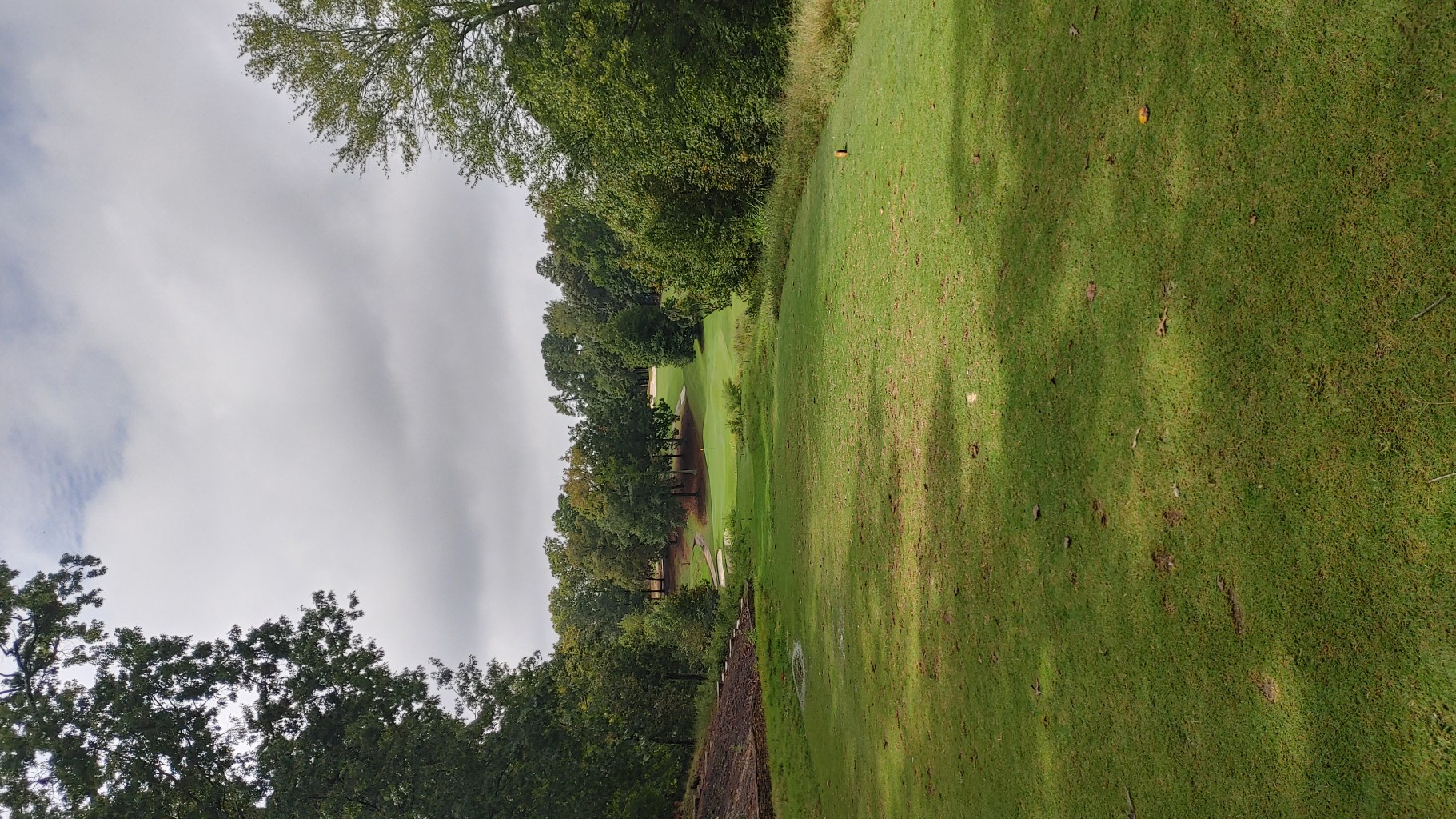 Hole #15 – Sulphur Springs – Par 3 175 Yards
Sulphur Springs is the easiest hole on the golf course, with a wide/deep green to work with you shouldn't have any trouble reaching the putting surface. With big greens, comes a variety of pin locations ranging from easy to down right difficult.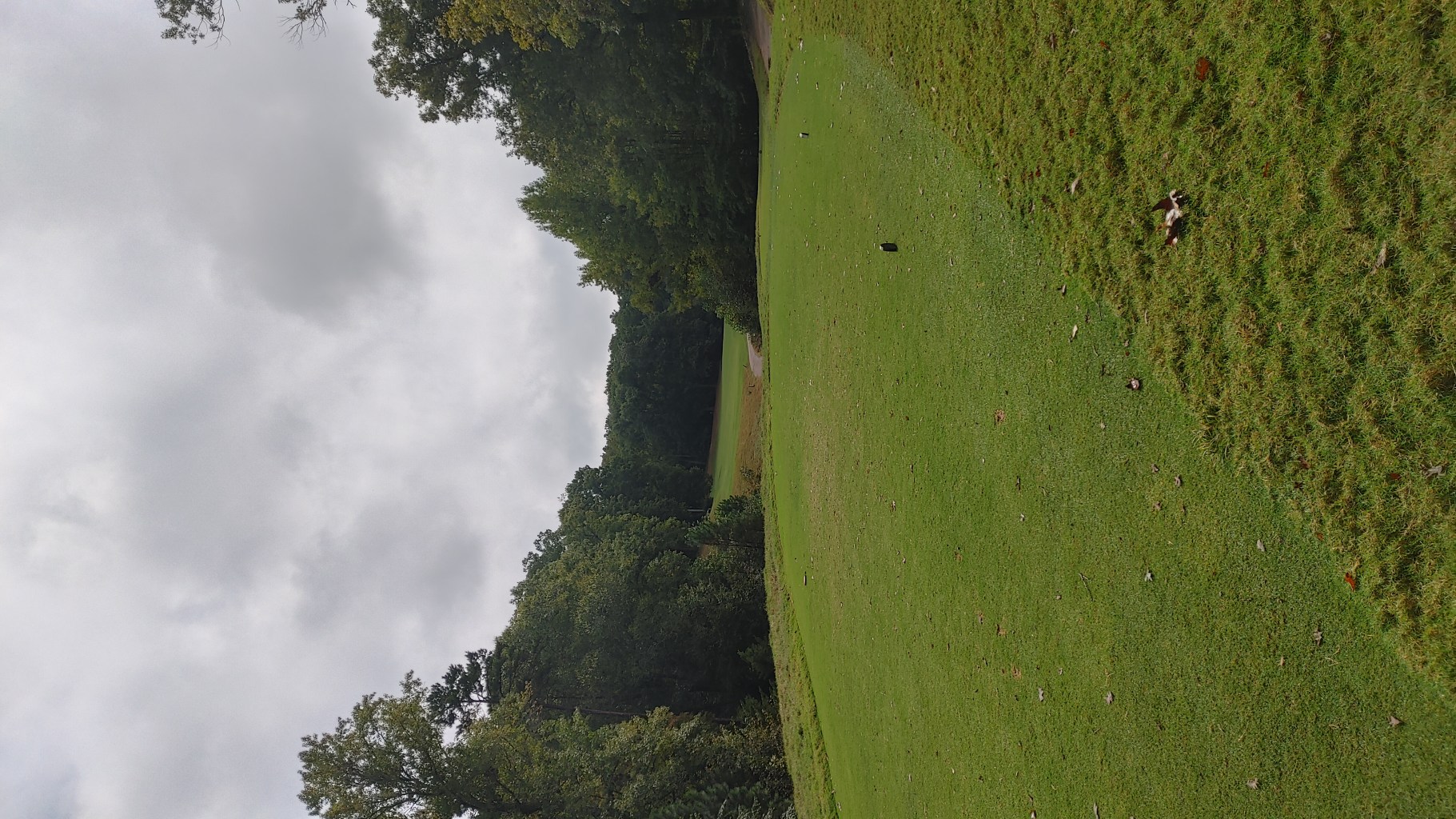 Hole # 16 – Crossing Creeks – Par 4 340 Yards
Crossing Creeks is just a short Par 4 dogleg right with a wide landing area for your tee shot, finding the fairway shouldn't be any trouble. The approach to this green is difficult with a green depth of only 12 paces. Planning ahead for a full approach shot is the best course of action here.
Hole # 17 – Laurel Creek – Par 4 392 Yards
Laurel Creek is a hole that can make or break you. If you are bombing drives straight down the fairway, this hole is for you. If you are missing left or right you will be in trouble.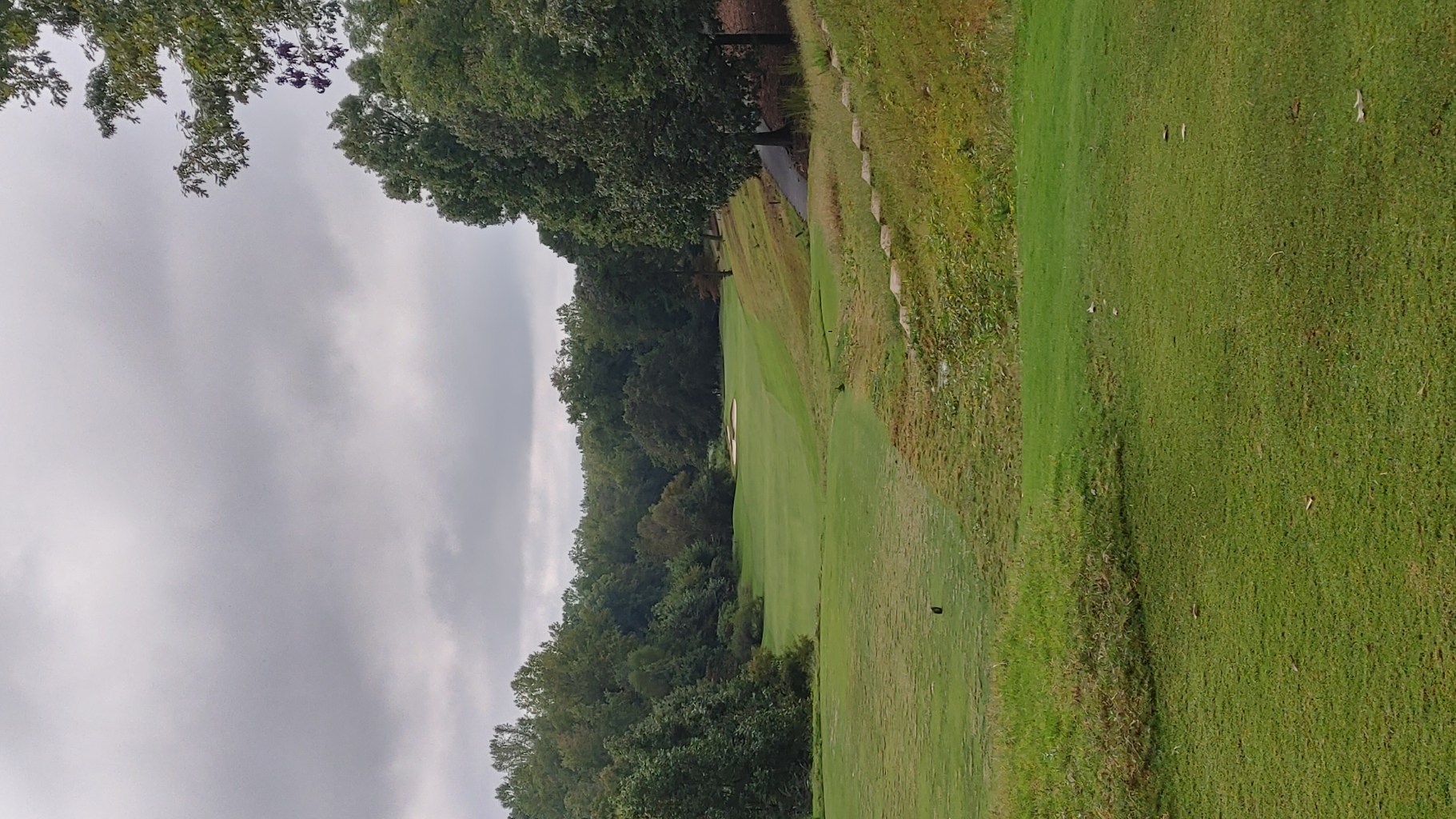 Hole 18 – Twin Oaks – Par 5 515 Yards
The final hole at The Preserve at Verdae is a wide open Par 5, the easiest of all of the par 5's to potentially reach in two. The main challenge to getting there in two would be the angle to the pin, the left and the right are guarded by two big oaks. Smart play would be to lay up, chip on and putt for birdie.