2022 ICE BOWL
Kick off the new year right and join us at The Preserve at Verdae for the 2022 ICE BOWL. Come brave the elements and sign up for your chance to win! Gross & Net Prizes and Skins game.
This event is Full as of 1/14/2022
See our calendar for our schedule of events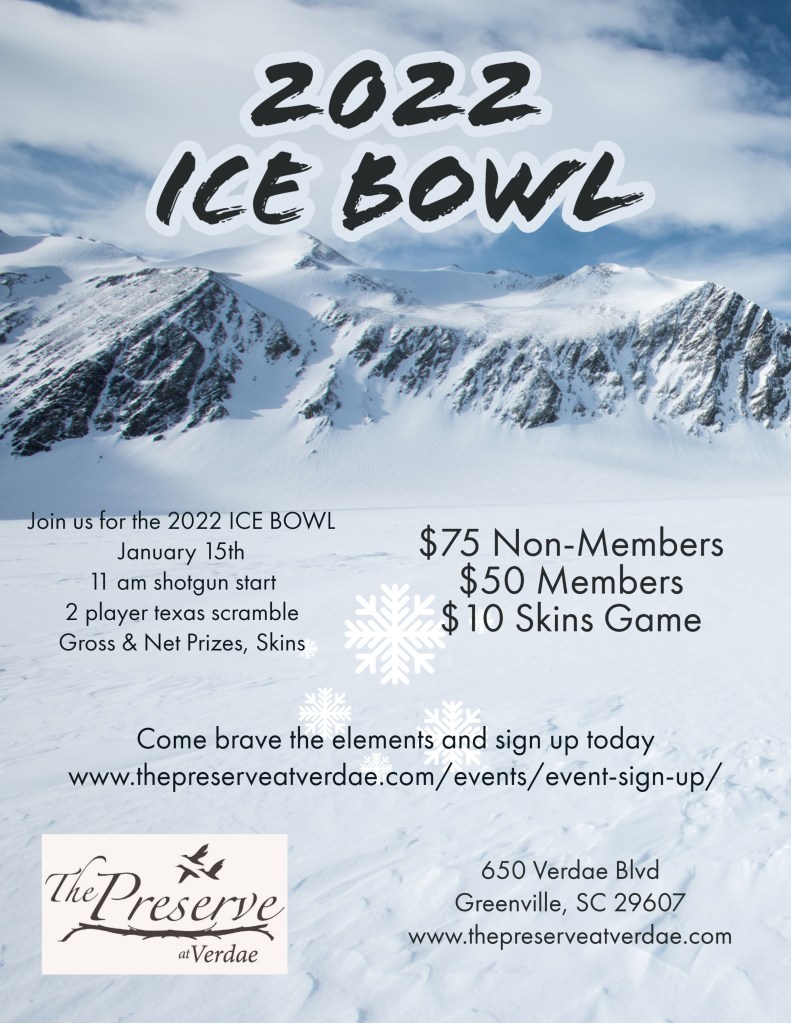 There will be a confirmation email sent 5 days in advance of the event to verify teams and handicaps. Please list all players handicaps from best to worst.